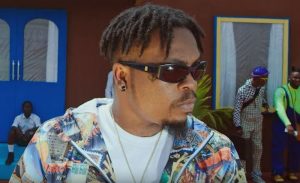 Hi Guys,
I believe we all are having a good day right now. May God bless and crown all our efforts.
While this year started slowly musically, it's changed as tunes have started coming in form different artistes camps and of course What excites us the most are the type of songs that are being serve to us.
There is this argument that have trending on social media for the past few days and we thought it wouldn't be nice if we don't make you guys have a taste of it if you've not heard or seen it yet.
The argument is about Olamide's new release Oil And Gas which got a man ranting about it being the best Olamide's song of the year. He then dared anyone to step forward and mention any of his music that they feel will perform better than the song.
See a screenshot of the post below:-
So Guys, the question we have for you is
Do You Agree With Him On His Claims?
If No Then Mention That Olamide's 2019 Song You Think Is Better Than Oil And Gas
Let's Have You Say On This One
Drop your comment