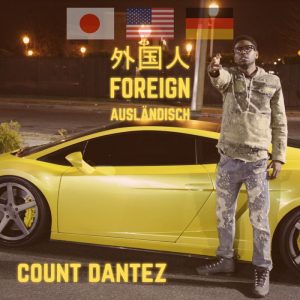 New York artist Count Dantez crosses the border with his international hit single "Foreign".
The american artist, chants and rhymes about foreign women, foreign cars, and exotic countries, with confidence, and excellent rhyming ability, with an awesome beat!
We are looking at the future of hip-hop with his amazing vocals!
Listen & Download "Count Dantez – Foreign" below:-