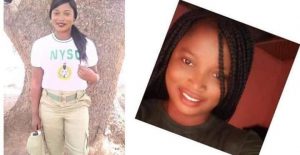 Lady who sponsored herself through higher institution dies after NYSC Parad
An orphan has died after collapsing shortly after a parade at the Bauchi State NYSCorientation camp.
The deceased 28-year-old Magdalene Yohanna, who self-sponsored herself through higher institution, is said to be the second graduate in her hometown of Harshuwa in Kaduna State
She allegedly died of asthma attack just days after resuming the NYSC camp
Reports say Magdalene complained to NYSC officials about her history of asthma attack and pleaded to be exempted from the early morning parade. Her plea however fell on deaf ears.
When she collapsed after the parade, she was immediately rushed to ATBUTH, where she was confirmed dead.