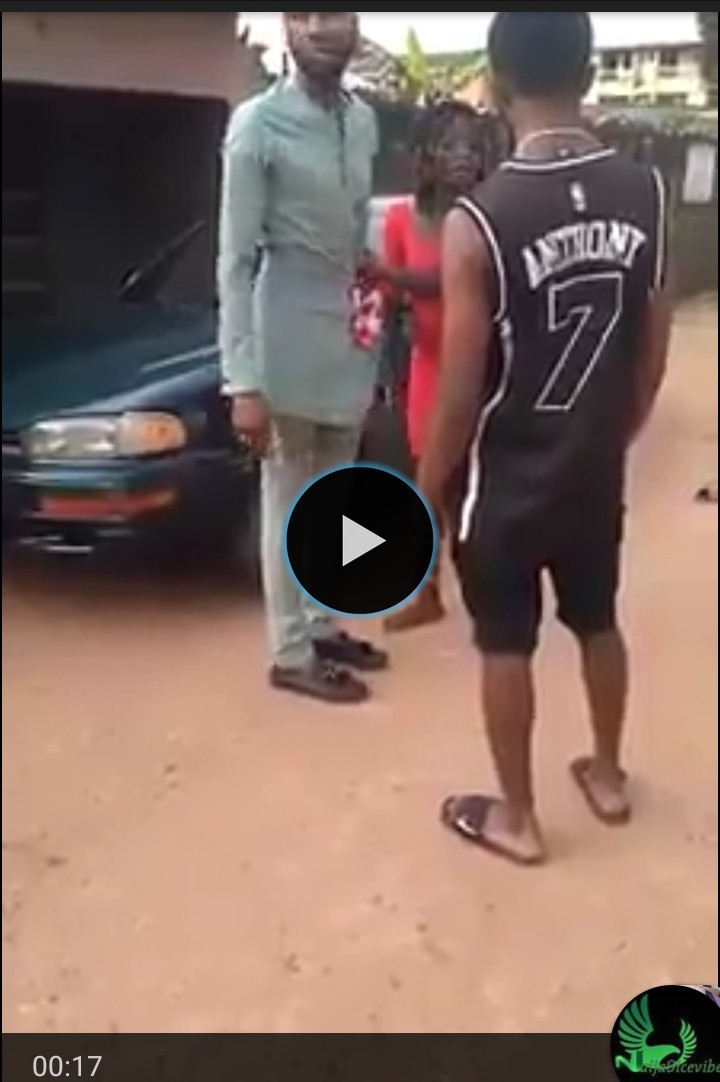 At Awka yesterday, a young girl was holding a young man to pay her the agreed 5,000 naira for rendering him a sex service.
The girl seems to be a commercial sex worker. Anyway, agreement is agreement. If you don't have money, I don't think there is any reason for you to be horny.
According to report, this man on the video is married!!! How will the wife feel on seeing this video?
Oga, please pay her!!!
Watch the video below:-