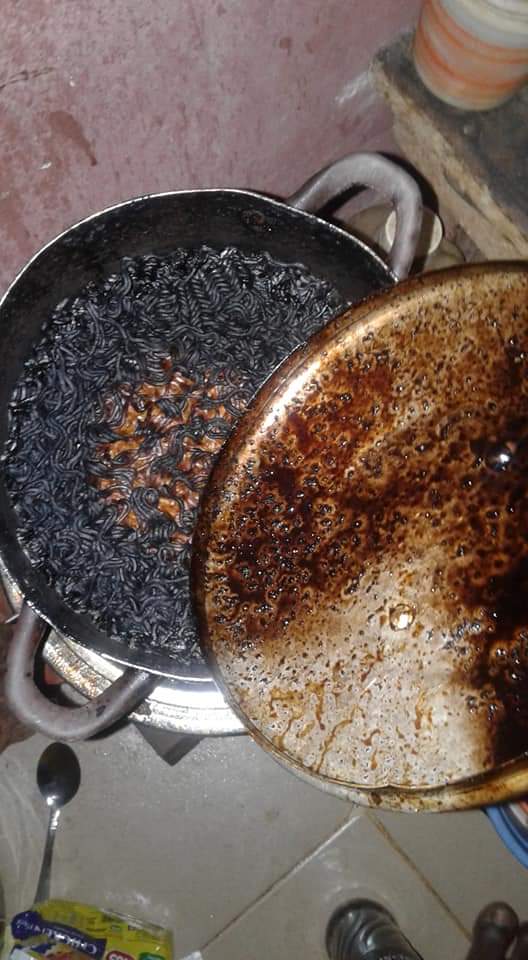 According to one Facebook user Zion Prince festus gave his testimony as Good God save his life from getting burn while cooking and sleeping!.
My testimony, please help me to thank God for my life yesterday night.
I came back yesterday for program and this same time went to work and I return from work at 11pm. I was very tired. So I cook inside my room cook indomi. Why I was cooking I sleep off and I am using gas.bt God of surprise, give me a testimony.the indomi burns to ashes. So when I woke up from sleep the gas was off and nothing happens.
Please help me to thank God for my like.
If I have ten thousand tongues, it would be enough to thank him.
What shall I rend to jehoval