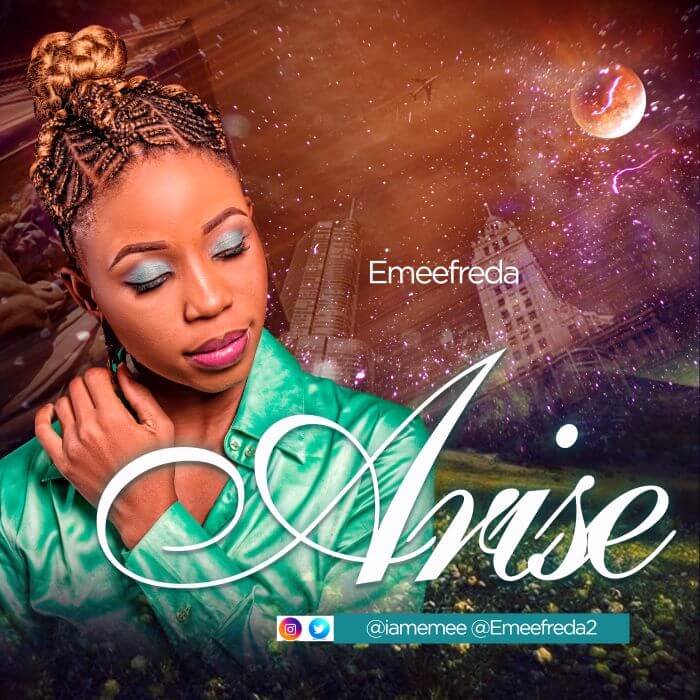 Emee (Freda Francis) is an instrumentalist, song writer, composer, inspirational singer and one time Most Talented Model of the year 2013 in a reality TV show organize By Deji Bakere (Former Mr Nigeria) in collaboration with Silver bird TV, the award was a recognition of both her music and modelling Talent.
Emee is grounded with music experience as she studied music technology, after which she proceeded to the African Shrine managed By the Afrobeat Star Femi Kuti, son of the Afrobeat legend Fela Anikulapko Kuti as a backup singer and Dancer, she performed with the Robots band and was featured at the industry night, later on the band splited.
Emee's consistency in the music world has recorded three hit singles in the previous years, titled Peace, Confession and God of Bad boys and girls produced by TSNARE (Thunder Snare Empire).
The song "Arise" is yet another hit basically calling on every one to Arise(wake up)and go for what life has in store for them not minding any obstacle,situation nor the present challenges Cause the Grace to conquer has been given by The Almighty and the courage lies in us believing we can Arise.
Follow Emee on Twitter @Emeefreda2
Listen & Download "Emee – Arise" below:-