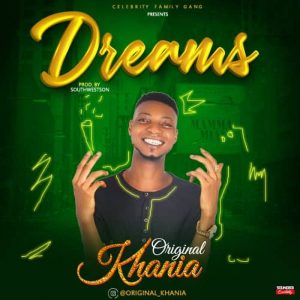 Abimbola Olumide Olanrewaju popularly known as Original Khania in a new single titled "Dreams" (Ala) is an inspirational song about life.
Original Khania who throws in all of his struggle in pursuit of his career interest.. From an initial battle with hate & love.
He put through on how to have faith and believe and win at it. Enjoy!!
Follow Original Khania on :.
Instagram @original_khania
Listen & Download "Original Khania – Dreams" below:-