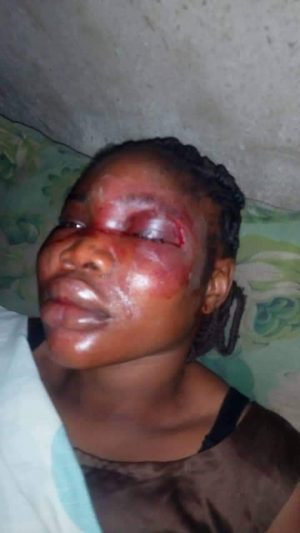 love is beautiful when you are not into an abusive relationship.
The attached picture is Miss. Omolara Busari, she is engaged to Prince Adelufosi Adelekan who is a citizen of Ilesa, Oyo state, Nigeria.
Both partner are meant to get married by August, 2019. Miss Omolara was not involved in an accident. Her fiancé did this to her. According to reports, this is not the first time. She's been covering him up in the name of "Where would I start from? I still love him".
The case is currently handle by Gwamnishu Emefiena Harrison.
Say a big " NO" to domestic violence!!!