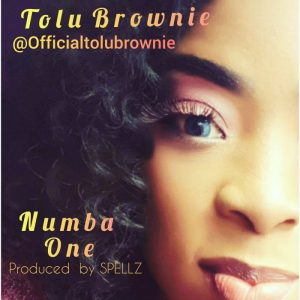 Tolu Brownie, comes through with her first and fresh single "Numba One" produced by one of Naijas hitmakers, Spellz it's a great song.
Born on March 18th in Lagos, Nigeria, and though has a B.A (Hons) in Philosophy too since her graduation in 2008.
Her passion for music since she was a little girl remains unfaded and has never died, she struggled to make her come through possible in 2019 and she has recently started her journey into being one of Nigeria's most talented and finest entertainers starting with her new hot single titled "Numba One".
Listen & Download "Tolu Brownie – Numba One" below:-