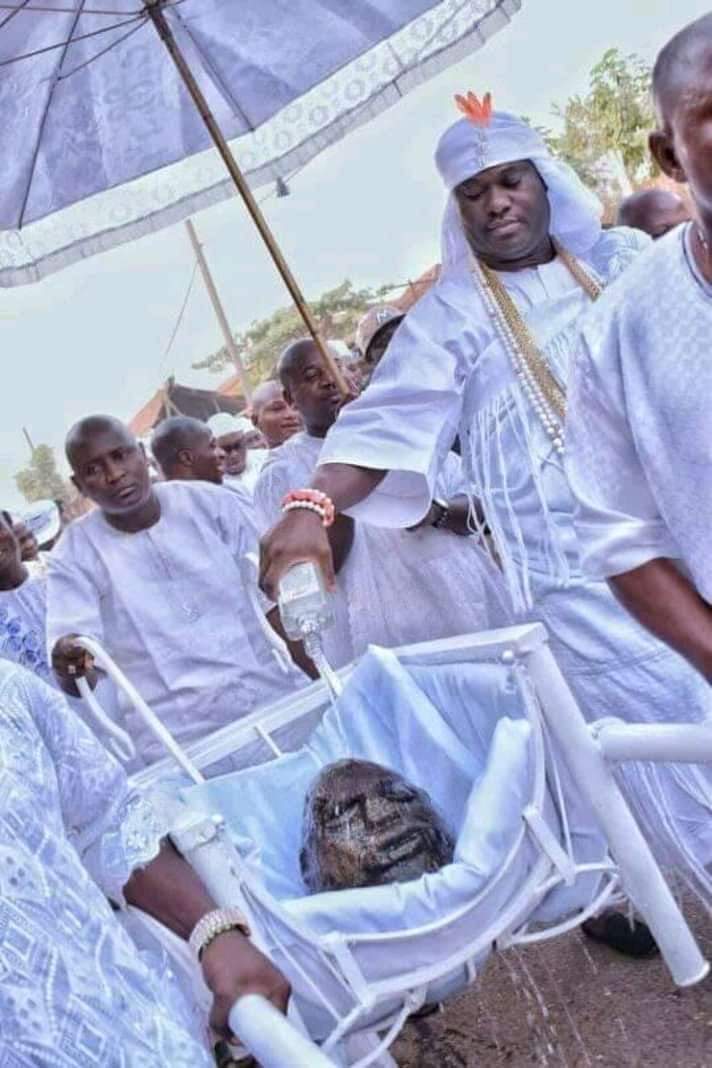 According to a Facebook user Anugba Chikwendu Hillary wrote on his wall :
"Don't tell me you don't see anything wrong with this. Don't tell me it is culture and that what we have here isn't a real human head?.. Culture doesn't sit still. The Oba is well educated and ought to know he is reinforcing irrationality by participating in this. His region has become the headquarters of ritual killings. He should be bothered. He should see the link between the practise he is upholding and the increase in human organ trade/rituals" – Anugba Chikwendu Hillary
Me: And the police will just look the other way. If this barbaric culture took place in Biafraland, the whole media would have been flooded with different kinds of news just to tarnish our image. The whole security units in Nigeria both Police, military, Navy, Civil Defence would have by now arrested thousands of innocent people including the Igwe that refused to see the link between this culture that he is upholding.. They wouldn't have bothered to carry out a forensic analysis to ascertain if truly its a human head or a dummy.
The story would have been so different. By now you would have been seeing all kinds of headlines, "They want Biafra so that they will be killing innocent people at will for rituals"
What do you think about this ?
Drop ur comment!..